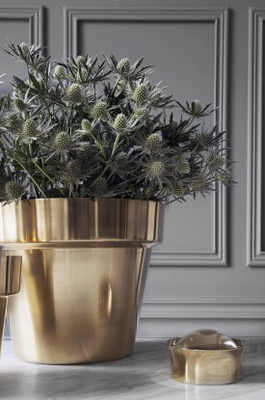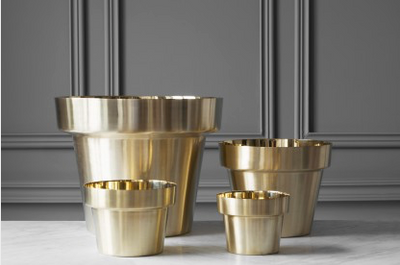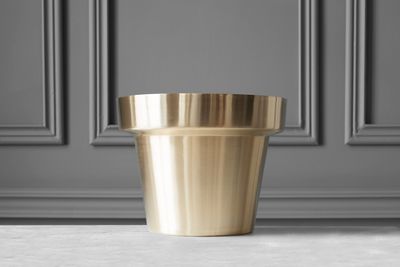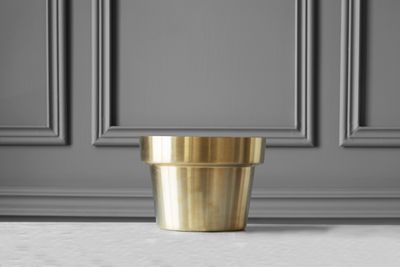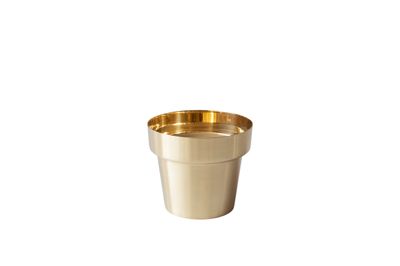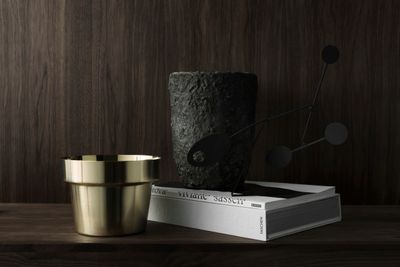 Flower Pot, Brushed Brass
Skultuna
$650.00
Staying true to the historic production methods of Skultuna, Monica Förster and her design studio came up with a series of Flower Pots made in the very old method of metal spinning. Metal spinning is a production method that has been in constant use during the last centuries in Skultuna and makes it possible to make large round three dimensional objects out of sheet metal. The Flower Pots resemble classical pots made of terracotta with a small inclination in the lower part. Designed 2012.
Skultuna was founded in the year 1607 by King Karl IX of Sweden as a brass foundry. Today Skultuna is one of the oldest companies in the world and it is still a purveyor to the Royal Court of Sweden. For over 400 years, Skultuna has produced objects of the highest quality for both everyday use and for special occasions. Always with that same sense of everlasting quality and design.

This is an order in product. Please allow a couple of weeks for delivery.

Care instructions: Do not place the pot on top of delicate surfaces due to the possibility of tarnishing if wet underneath (also through condensation). Use a tray underneath if unsure.
SKU: 790-LB