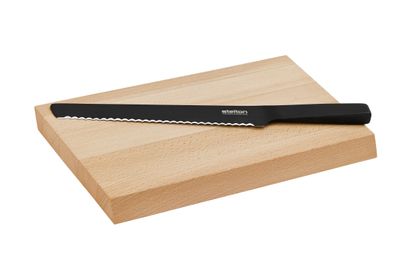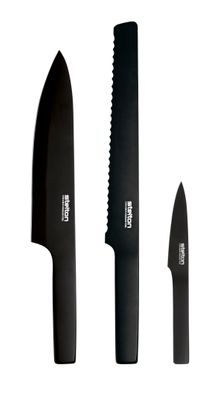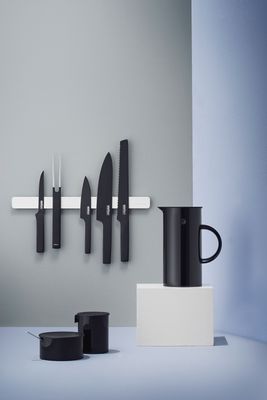 Pure Black Bread Knife
Stelton
$195.00
Out of stock
Sharp design for the kitchen
Stelton's Pure Black Bread Knife has high functionality with a tight, stylish look. As with the rest of the Pure Black collection, the transition from handle to knife blade is fluid, as the knife is made from a single piece of stainless chromium steel. This makes it not only stunning and effortless to use, but also easy to clean. The Stelton Pure Black knives are perfect gifts for anyone who loves design and style.
Material: Chromium steel
Size: w:9.2, l: 42.5, H: 3.5 cm
Delivery of the Pure Black Bread Knife is complementary.
SKU: x-120-3