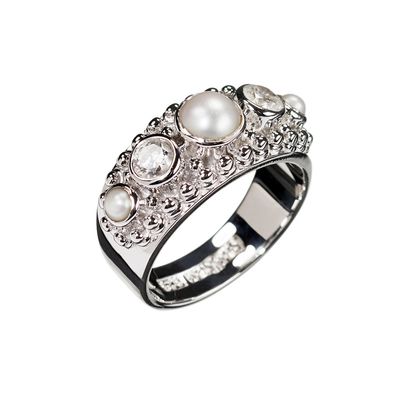 Love Story - Sterling Silver Ring
KumKum
$225.00
KumKum's beautiful Signature ring Love Story is handmade in sterling silver with stunning zircons & freshwater pearls and rhodium plating, for a shiny modern look.
Sizes available (measured from side to side on the inside of the ring):
Sizes Diameter
14 17,2 mm
15 17,5 mm
16 17,8 mm
17 18,2 mm
18 18,4 mm
19 18,7 mm
Not sure what size you are or how it will look on you? Feel free to contact us to set up a meeting in central Auckland; info@atmosfar.co.nz.

SKU: LS-19