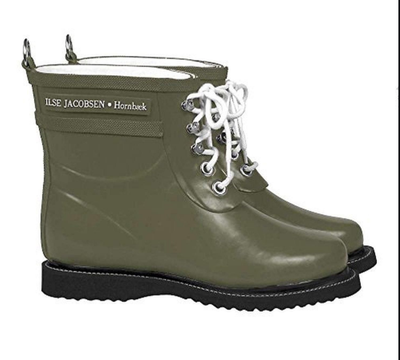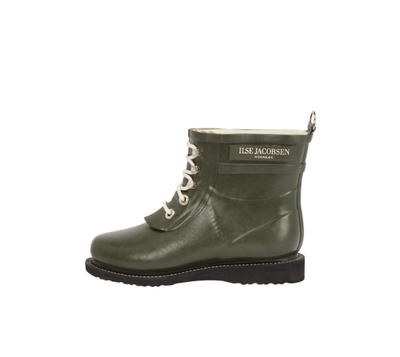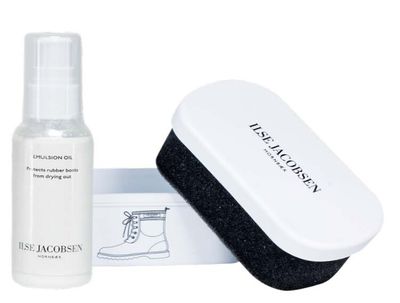 Short Rain Boots - Army
ILSE JACOBSEN HORNBÆK
$290.00
Out of stock
We currently only sell the boots on pre-orders. Please contact us on info@atmosfar.co.nz to pre-order these boots.
Always go in style - no matter the weather!
These handmade Scandinavian ILSE JACOBSEN HORNBÆK rain boots can withstand even the hardest torrential downpour. ILSE JACOBSEN HORNBÆK has chosen to make their rain boots out of the finest single-estate natural rubber from sustainable harvests. This pure, natural rubber is mixed with their own secret recipe, making the fundamental composition 52% pure, natural rubber and 48% secret recipe. Entirely PVC-free, the boots contain no animal by-products. The result is a sturdy and reliable companion for rainy days. To make sure that your feet stay dry and comfortable, this edition rain boots are lined with a special lining made of 60% cotton and 40% polyester. In addition to this, the rain boots have comfortable soles in them, made of 60% cotton and 40% polyester. ILSE JACOBSEN HORNBÆK has developed a special anti-ice sole that has a rough surface, providing the best possible traction in slippery and icy conditions. The cold won't ruin your rain boots either - the soles are made of lightweight EVA, withstanding temperatures down to -40 °C, and our rubber uppers withstand temperatures down to -20 °C.
Included Silicon Oil & Sponge: As Ilse Jacobsen Rain Boots are made of 80% Rubber it is important to care for your boots by applying their Silicon Oil and Specially designed sponge. By using these care products, it will help to keep the rubber from drying out & keep your boots clean & scuff free.
Atmosfär offers complimentary delivery. Delivery scheduled for mid July. Any questions, contact us on info@atmosfar.co.nz.
SKU: RUB2 A - 37